24 Aug 2022
Bridging Asia's Protection Gap with Embedded Insurance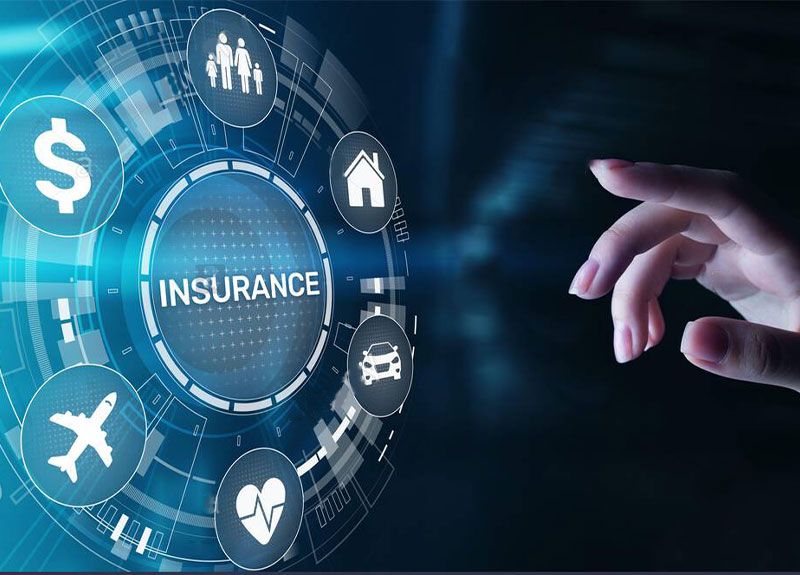 InsureTech Connect Asia spoke to a couple of industry experts and players to explore how embedded insurance is giving birth to a new, vibrant ecosystem of insurance providers, embedded insurance enablers and distribution partners in Asia – a region with a low insurance penetration and massive protection gap.
Asia is home to a mix of mature, high-growth and developing insurance markets with a robust distribution of products. However, the region has a significant protection gap in terms of protecting against life, health, property and other risks.
Globally, insurance remains a largely under-penetrated market – with the global protection gap at a record high of US$1.4 trillion according to Mark Simmons, Chief Executive Officer (Asia and Europe) at bolttech. He adds that this gap is further highlighted in Asia where penetration is estimated to be at 6.4 per cent compared to 7.4 per cent globally.
Along similar lines, a recent PwC study found that the global protection gap could reach US$1.86 trillion by 2025 with the Asia-Pacific region accounting for almost half of all uninsured risk.
It pretty much appears that people in Asia are simply not buying enough insurance for their protection needs. But a new business model - embedded insurance - could change the current trajectory and revolutionise the way that insurance is distributed.
Embedded insurance has traditionally been about partnering with a non-insurance brand to offer coverage to its customer base, like offering extended warranties or product protection at checkout of e-commerce platforms or motor insurance through car dealers at the moment of purchase of a new car according to Yuri Poletto, the founder at Open & Embedded Insurance Observatory.
"With the promise of providing seamless and customised insurance in the day-to-day people's lives, embedded insurance is widely considered by the industry players as the most relevant opportunity to tap into new untouched customer bases and to reduce the life and health protection gap," he says.
However, Mr Simmons points out that embedded insurance is still in its early stages, offering a massive growth opportunity over the next decade of US$5 trillion in insurance that could be distributed by non-insurance brands worldwide.
"Although we are in the early stages, embedded insurance represents one of the largest opportunities for our industry because it opens the door to new distributors outside of traditional insurance and taps into their customer relationships," he adds.
Simplifying Insurance Purchases
In the last few years, there have been numerous innovative product launches in the embedded insurance space with the COVID-19 pandemic, being a catalyst according to a couple of industry players.
"The old saying of crisis also creating opportunities couldn't have been more applicable during the recent pandemic," said Isabella Carvalho Silva, Regional Head of Digital (Asia Pacific) at Chubb. During that time, the insurer's connection with its partners strengthened and it could quickly co-create, test and iterate propositions for a changing consumer landscape.
For instance, as COVID-19 vaccines were rolled out, Chubb created a post-vaccination insurance plan offering daily cash benefits for hospitalisation resulting from unexpected side effects from the vaccination via partnerships with some of the region's leading digital platforms.
Ms Carvalho Silva notes the daily cash amount assists the family with its daily expenses till the insured gets well in the event he or she is unable to work post-vaccination.
She shares that another innovative embedded insurance plan making waves in the Philippines is in partnership with mobile wallet GCash. Under the plan, customers who pay their bills with GCash can claim a lump sum benefit amount of up to 36 times the bill amount they paid if they suffer an accident or get permanently disabled. The premium, which is less than 1 per cent of the bill amount, is conveniently paid as part of the customer's transaction in-app.
Seeking to provide a frictionless experience for customers, Chubb has also launched several "one-click-buy" propositions, where customers can add insurance when they send money to their loved ones, pay a bill or get a cab ride.
For each product launched, the insurer is seeking to reduce the number of steps and information input required to complete transactions. It is also working on new digital platforms to facilitate claims.
"We have to keep testing and iterating our sales, servicing and claims experiences together with our digital partners to align with evolving customer expectations," said Ms Carvalho Silva noting it is a continuous, ongoing journey!
Fellow insurer Sompo has similarly embarked on offering its partners embedded insurance propositions. Sasitharan Krishnan, Regional Head of Affinity at Sompo Holdings Asia, shares that the insurer offers loyal customers of an online travel partner to be compensated with loyalty rewards when something goes wrong based on agreed parameters, during their stay at the hotel booked via the partner's portal.
Sompo has also developed an embedded option for an online forex platform provider to offer accident and health insurance products for customers' loved ones back home. Other embedded insurance offerings include offering protection when one makes a mistake due to fraud or phishing during an online sales transaction as well as protecting online purchases for products such as furniture, shoes and tableware.
The latter option enhances the confidence level of customers who hesitate while purchasing such products from an online merchant without actually viewing them, notes Mr Sasitharan.
Meanwhile, in the life insurance sector, the group insurance platform is used to design embedded insurance products that bridge protection gaps according to Anu Chaudhuri-Ghosh, Head of Digital Business at Star Union Dai-ichi Life Insurance and Executive Committee Member at the India InsurTech Association.
Such products come with an insurance component that is an add-on or packaged at a discounted rate or premium, she notes.
Incredible Opportunities
Insurtechs are also stepping up their game in the embedded insurance sector. Surya Saha, APAC insurance practice lead at IDC, notes that on the P&C side, Asia is seeing significant growth in insurtechs looking to close the insurance gap with embedded products.
He cites the example of Ant Group's insurtech offering embedded products in Alibaba's marketplace which essentially offers delivery protection for the SME sector for just 50 cents. The insurtech has sold over 50,000 policies related to business interruption to small businesses since the pandemic.
"Developments such as these are making insurance affordable and bringing insurance to people when and where they need it most," says Mr Saha, iterating that Asia is going to drive the change for the world.
In Asia, bolttech seems to be on a roll with several embedded insurance launches over the last year including its award-winning work with dtac, one of Thailand's largest mobile phone operators. The insurtech launched dtac dSurance to bring a marketplace of "best-in-class" products such as COVID-19, motor, and travel insurance to customers within the dtac app, shares Mr Simmons.
"We launched to market in under two months, helping the platform see a 4.9 per cent overall conversion rate within two months from launch, with a 10 per cent conversation rate for some individual products," he adds.
Last year, the insurtech started working with Taiwanese e-payments company JKOPay where it embedded an insurance marketplace into their e-wallet and grew the proposition for users steadily since the launch.
Mr Simmons shares that with bolttech's technology and insurer network, JKOPay launched the insurance offering in less than three months and achieved a conversion rate around 2-3 times higher than industry peers. JKOPay now offers insurance products including auto, travel and personal injury, with more in the pipeline, to millions of its users.
Elsewhere in Asia, bolttech has worked with major Vietnamese telecommunications network operator Viettel Telecom, to launch insurance on their mobile app. It also partnered with digital financial services leader, Maya Philippines (previously PayMaya), to give Filipinos easier access to affordable microinsurance and services products delivered seamlessly on the PayMaya app with PayMaya Protect.
Another insurtech in the embedded insurance space, Cover Genius works with partners to co-create embedded insurance solutions that seamlessly protect their global customers. Its global distribution platform XCover enables partners to embed relevant easy-to-understand protection offers directly at the point of sale or sign-up.
Cover Genius recently partnered with global buy now, pay later firm Zip to enable the platform to deliver customised insurance embedded in the payment process. Zip customers can now protect their recent purchases with a solution called "Protection Pocket," which utilises transaction data to offer protection that is personalised and charged on an annual, recurring basis.
"We see incredible opportunity in the fintech space, in addition to other industries, including travel, e-commerce, property, mobility, auto, B2B and more, to create innovative products that match the level of engagement today's customers expect from their favourite brands," said Barney Pierce, SVP of Partnerships (APAC) at Cover Genius.
Bridging Asia's Protection Gap
So how can embedded insurance help in improving insurance penetration across Asia? The affordability of embedded insurance helps to address the issue but cannot solve it in isolation, notes Ms Carvalho Silva. This is why Chubb also focuses on propositions that are simple and relevant to the consumers and sold when and where they need them most.
She also points out that embedded propositions with good claims experience help to tell the story of why consumers need insurance and how it brings value.
"This is key to bridging the protection gap in Asia, as lack of insurance awareness is one of the key factors preventing individuals, families and micro and small businesses from being sufficiently protected," says Ms Carvalho Silva.
The lack of insurance awareness or the realisation that insurance is crucial could also be a factor behind the protection gap. Insurance is often treated as a second and separate step in the buying process, notes Mr Pierce. However, embedded insurance changes this dynamic by coupling real-time insurance offers to the underlying purchase at the point of sale.
"Our research shows that 60 percent of customers prefer to buy protection from their favourite online brands, demonstrating that embedded insurance is the future of how insurance and warranties will be distributed - with a high degree of responsiveness and adaptability to customer needs in a fast-changing world," he says.
Mr Sasitharan recognises how embedded insurance products are playing a critical role in protecting purchases for the "uninsured" or "under-served" segment when it matters the most. For example, a smartphone is an asset for those who do not own a laptop or TV, so protecting their smartphone purchase with credit, certainly requires protection.
He stressed that accessibility, affordability and awareness are the main factors underpinning the protection gap. With embedded insurance, protection offerings are made more accessible and consumers are more aware since they don't have to "search" for the product.
Embedded insurance offerings are usually more bite-sized to match the non-insurance product that it complements, points out Mr Sasitharan. Also, it leverages the economies of scale from the ecosystem of the distribution platform, making it more relevant and affordable.
Echoing similar sentiments, Mr Simmons believes making insurance more convenient and more accessible is the key to bridging the protection gap. This will help to minimise individual financial risk as well as boost businesses and therefore global economies.
He explains that each time a customer has a successful insurance experience, they have a stronger chance of purchasing additional, even more, complex and higher value insurance products.
This is why bolttech is working hard to build that much-needed trust in the insurance industry, improving customer access and choice to insurance and protection products at the point of need and delivering a better customer experience through its embedded insurance solution. We believe this will help close the protection gap in Asia, adds Mr Simmons.
He brings up how embedded insurance can improve insurance penetration in two indirect ways. Firstly, he notes it enables a traditional industry – which often runs on legacy systems and is reliant on agency models and face-to-face conversations – to accelerate its digitisation.
"COVID-19 underscored the need for the traditional insurance industry to digitise, particularly in Asia," says Mr Simmons citing how insurtechs such as bolttech have been able to advance this push towards digital by providing valuable tools to transform old, analogue models of distribution and adapt more quickly during the pandemic.
He also shares that embedded insurance supports the creation of innovative products to meet ever-changing customer needs. He notes the example of bolttech quickly creating COVID-19 products to cover hospitalisation risks in some of its markets in Asia.
While most in the insurance sector believe embedded insurance can bridge the protection gap in Asia, some do not hold similar views.
Mr Saha shares that embedded insurance doesn't really address the protection gap, but it does aim to solve many supply and demand problems with a potential of 32.3 per cent growth on an annual basis in the Asia Pacific region. He views embedded insurance as a new strategy emerging for effectively distributing insurance services.
What Is Next?
The embedded insurance space is clearly where the next biggest wave of insurance is and where significant innovation will take place. For the coming years, the Open & Embedded Insurance Observatory expects increased data sharing between insurers and distributors of embedded insurance and increased capabilities from the insurers' side to build value from those data.
"We also expect a progressively increased integration of insurance in the user experience, with insurance becoming a native feature of the non-insurance value proposition," says Mr Poletto.
Bolttech meanwhile sees embedded insurance evolving in three phases, shares Mr Simmons. The first is in the majority of cases now – single, micro-insurance products within single journeys – a simple solution at the point of need.
The next stage is embedding choice and elevating the customer experience to provide access to a range of relevant products such as working with partners to embed marketplaces, notes Mr Simmons.
The final stage comprises the future opportunity in augmenting insurance products with value-added services to enhance protection with more holistic experiences rather than purely financial propositions and deploying smart technologies that can further customise insurance to customers' needs.
On the other hand, Mr Saha also expects innovation in embedded insurance to be seen primarily in the process of integrations and distribution. Enabling technologies like Application Programming Interface or APIs will help develop new services and can be used for offerings on a pay-as-you-go basis, he notes.
With APIs, he foresees insurance companies being able to launch new services more quickly and give consumers a better experience across all of their touchpoints.
"For embedded insurance in Asia, innovation will likely revolve around API's first strategy with data at its core," says Mr Saha.
Similarly, Mr Sasitharan expects future innovation in embedded insurance to focus on big data analytics and maximising AI capabilities to start providing a customisable offer at the point of sale, based on both structured and unstructured data of the respective customer.
The ability to identify the right offer or customisable product benefit will surely assist the Insurer to develop innovative and flexi-benefit products as consumer needs are dynamic and demanding, he shares. Currently, product benefits are still pre-defined and not flexible due to a lack of data.
Data is definitely critical in the innovation of embedded insurance. For instance, embedded insurance platforms in the life insurance space generate relevant datasets and insights to enable the co-creation of ideal embedded products.
These platforms are the newest innovation whereby insurers can access a larger digital ecosystem as well as prospective B2C and B2B clients according to Ms Chaudhuri-Ghosh. "In the next two or three years, it is the bandwagon that life insurers would be on," she adds.
Another innovation that the embedded insurance space can expect to have is the emergence of fully integrated claims platforms. Mr Pierce explains that when insurance products are embedded into other platforms, AI and natural language processing can be integrated and used for fraud minimisation. This makes it easier for insurers to only assist when a claim is denied.
Embedded insurance allowing insurance solutions to be brought to typically un(der)covered segments could be another future innovation, shares Ms Carvalho Silva.
She notes how new professions are emerging with content creators, and flexible work arrangements are becoming the norm. This brings about questions over how well served non-traditional workers are by traditional financial services institutions and whether a TikToker's income is protected in case s/he can't produce videos as a result of an injury or illness.
Chubb is innovating for them and other emerging customer segments, says Ms Carvalho Silva. "We are just starting to scratch the surface: our innovation journey will continue as the landscape changes," she adds.