25 Nov 2022
How the Indian InsurTech sector is poised for greater growth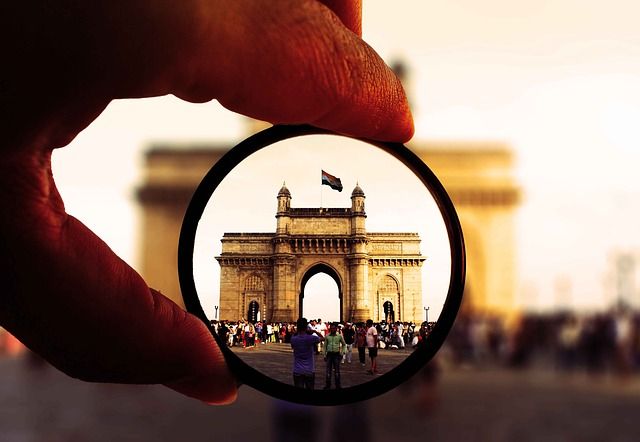 ITC Asia spoke to industry experts on the major InsurTech trends in India and found out that the biggest opportunity lies in tapping into India's huge population, the second-largest globally, and fulfilling their insurance needs through insurtech.
With a population of nearly 1.4 billion and an insurance penetration rate of only 4.2 per cent, India still has a large uninsured population. This translates to a major segment for the insurance sector, especially the insurtech ecosystem, to tap into amid rising internet penetration in the country.
India boasts the world's second-largest internet population with over 744 million users accessing the internet via mobile phones as of 2020. There is so much potential for India's insurtech sector to reach out to this population and offer insurance policies that can be sold and serviced digitally at the tap of a button in smartphone applications or mobile browsers.
We have a large audience waiting to be tapped, said Pratik Priyadarshi, Associate Professor (Insurance & Risk Management) at Birla Institute of Management Technology and Academic Council Member at Risk Management Association of India, in an interview with ITC Asia.
"The biggest opportunity for InsurTechs in India is the sheer numbers of people – a population which is not affected by insurance and thereby insurtech," he added.
Echoing similar views, Dhyanesh Bhatt, Group CEO and Co-founder at insurtech marketplace GramCover, shares that the biggest opportunities for the Indian insurtech sector lie in India's large population that is significantly underinsured as well as a vibrant ecosystem including regulators, insurance carriers, distributors and insurtechs, a fast-growing market and enabling regulation.
A plethora of opportunities
India's burgeoning insurtech sector is also set to benefit from the Indian government's biggest reforms to the insurance sector and growing insurtech funding.
According to recent PGA Labs research, funding for Indian insurtechs increased at a compound annual growth rate of 34 per cent from FY17 to FY20, with a peak in 2021. Insurtech companies in India raised a total of $800 million in equity capital by 2021. This is greater than the funding amounts for 2019 (US$380 million) and 2020 (US$290 million) combined.
There are currently more than 100 insurtech start-ups operating in India, pointed out Sravani Ampabathina, Insurance Analyst at GlobalData. She told ITC Asia that the general insurance sector saw a higher growth of insurtechs over life insurance in 2021, with a strong focus on the retail segment.
The government has been helping in providing major opportunities for insurtechs across the insurance value chain with initiatives such as India Stack and Ayushman Bharat Digital Mission as well as government agencies like the Insurance Information Bureau, said Ampabathina.
She also explained how India's insurance regulator - Insurance Regulatory and Development Authority (IRDAI) – has a huge role to play in helping insurtechs to test new business models, procedures and applications since the establishment of the regulatory sandbox in 2019.
In September 2022, IRDAI proposed extending the sandbox for a further 36 months, which would lead to ample growth of insurtechs over the next few years, she added.
Meanwhile, Priyadarshi shared that the IRDAI has been taking steps to encourage InsurTechs, to bring about the new use-and-file framework, making improvements in transparency as well as increasing efficiency and use of technology.
"The usage of technology invariably brings down the cost of acquisition of business thereby boosting the sales and the reach (penetration) of InsurTechs, thus IRDAI is in sync with the progress and growth of InsurTechs which is reflected in their official websites for the protection of policyholders," he said.
Bhatt also praised IRDAI saying the regulator has been very proactive in looking at insurance as a tool for risk transfer at scale and engaging with all stakeholders to improve regulations as well as channel the industry in a positive direction.
IRDAI is currently in the process of launching Bima Sugam, a tech-driven online portal, which is set to be a game changer in the insurance industry. The platform will enable all insurance companies to enlist their policies, instant intermediary access, direct policy purchase options, instant KYC verification and paperless settlement of claims, said Ampabathina.
Roadblocks
In terms of challenges faced by insurtechs, Ampabathina shares they have a low survival rate as the insurance industry is dominated by incumbents.
She noted that the Indian insurtech market is highly competitive and with limited insurers looking for collaborations, the insurtechs are faced with low pricing that challenges their sustainability. This is more predominant in tier 2 and tier 3 cities, which have limited exposure, she added.
At the same time, insurtech startups lack the in-house IT ecosystems that Indian insurers with global operations have, which are financed by deep pockets.
Bhatt finds that insurtechs in India will need to overcome challenges like the lack of insurance awareness, challenges of last mile distribution, complicated/ standardised products and lack of trust in the insurance ecosystem in order to make the most of the Indian insurtech opportunities.
Insurer-InsurTech Partnerships
To address challenges, it could be beneficial for insurtech start-ups to partner with legacy insurers. Gramcover for instance, has been with working with insurance companies to create insurance access at scale and helping insurance customers with the claims settlement process in rural India by leveraging technology and a point-of-sale partner network, said Bhatt. He said his company collaborates with insurance companies on customising products and delivery mechanisms for rural India.
Priyadarshi meanwhile has observed that insurtechs typically add speed and efficiency to the insurance journey in terms of choice of products, the process of purchasing insurance or settling claims. The ease of doing business for the client is therefore a "win-win" situation for all, he said. He also notes the reduction in the cost of acquisition and the increased usage of technology helps insurers to expand their markets to areas hitherto beyond reach. The insurtechs and insurers thereby can help in increasing insurance penetration, he added.
There is a growing importance of distribution to drive further penetration, shared Ampabathina. She explained that insurers are better able to digitally connect with young consumers and increase insurance penetration by leveraging AI to detect new purchasing patterns and create personalized propositions. This is where AI-driven procedures used by insurtechs can help, she added. These procedures assist in gathering, reading, and delivering insights and forecasts from huge data pools. Insurtechs such as Riskcovry, Aureus, eBaoTech and SkaleUp are already focusing on improving the distribution reach of insurers.
Insurtechs also bring about innovative solutions, which insurers are leveraging to introduce new products, noted Ampabathina. For example, Bajaj Allianz recently partnered with Toffee Insurance, an insurtech focusing on bite-sized products, to launch mosquito insurance that provides coverage against dengue and malaria.
Promising pathways
Bhatt sees the Indian insurtech industry at the cusp of innovation and disruption. Currently, he sees innovation in the distribution of insurance. Soon, he expects to see more innovation on the product side with new innovative products leveraging technology coming into play.
"We are already seeing this in motor insurance where "pay as you go "insurance products have recently hit the market as well as in health insurance where wearables and wellness have become an integral part of the health insurance industry," he added.
Parametric insurance is also seeing multiple use cases across industries as well as in disaster risk transfer, shared Bhatt who will be speaking on the topic at the upcoming ITC Asia 2023.
He anticipates significant efficiencies in operations and claims settlement leading to better outcomes for the customer and consequently a positive upward spiral that will contribute to the robust growth of the insurance industry. The use of advanced technology like AI / ML, Blockchain , IOT etc will contribute heavily to transforming the insurance industry as we know it today, said Bhatt.
Along similar lines, Priyadarshi visualises innovation in the areas of simplification of the business acquisition and settlement of claims in particular. He also expects insurtechs to handle new risks brought about by climate change, natural catastrophes and crop production.
"InsurTechs are poised to reach heights not seen in the past" he added.
Ampabathina meanwhile sees customers moving towards contactless digital insurance, hyper-personalized insurance products, and bite-sized insurance products, with a preference for multi-channel customer experience and flexible premium models. These would be the key areas for insurtechs to bring in new technology, she said.