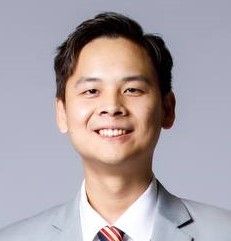 Akasit Assawamongkolpun
Akasit Assawamongkolpun is a Co-Founder at SUPP. He entered the financial services industry in 2012 and quickly gained recognition in Agency Executive Development with AIA Thailand.
In 2017, he achieved various qualifications, including FChFP: Distinction, Investment Consultant License, and Insurance License. He also completed the FA Standard Program with AIA Thailand and became the Head of Strategy at YGAC Bangkok (Young GA And AL Club).
Akasit recognized a lack of financial literacy in Thailand and was determined to educate the public. In 2022, he co-founded SUPP and successfully built a team of 20 Financial Advisers in less than a year.
Since its inception, SUPP has conducted 5 talks and webinars with financial industry partners at major events, such as AIA and Finnomena. His team also utilizes GoalsMapper for financial planning with clients.