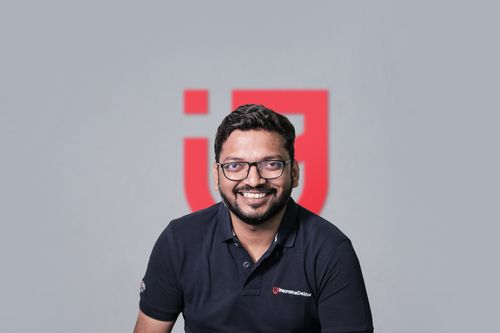 Ankit Agrawal
CEO & Founder
,
InsuranceDekho
Ankit Agrawal is the CEO and Co-founder of InsuranceDekho, the leading Insurtech in India. Launched in 2017, InsuranceDekho has achieved rapid growth, with the company growing 2x every year. The Gurgaon based company has 100,000+ partners across 1350+ towns covering 98% pincodes in India. With 400+ insurance plans in tie-up with 46 insurance companies, InsuranceDekho is on its way to revolutionize the way India buys and sells insurance.
Ankit is also the recipient of several awards including being a part of the coveted BusinessWorld 40 under 40 list for year 2022.
In order to move closer to its vision of insuring every Indian, InsuranceDekho recently raised $150Mn in Series A funding from marquee investors like Goldman Sachs, TVS Capital and LeapFrog Investments; this is the largest Insurtech Series A funding in South East Asia.
A Chartered Accountant, Company Secretary, and a graduate from the Department of Financial Studies, University of Delhi, Ankit worked for three years in the US before returning to India. Post returning, Ankit was associated with the technology industry as a part of Anand Rathi Advisors. Here, he developed an interest in startups and soon joined MoveInSync, a leading employee transport solutions startup in the country.
Ankit has set up and exponentially grown the Insurance business at CarDekho with InsuranceDekho being formed in 2019 as a separate entity. With Ankit's dynamic leadership skills and expertise in product development and bootstrapping, InsuranceDekho saw a 16x increase in business from FY19 to FY22. InsuranceDekho has today become a leading player and an integral voice of the Indian Insurtech industry. InsuranceDekho clocked ~INR 2000 Crs premium in FY23 and is on course to do INR 4000+ Crs premium in FY24.
Ankit is passionate about startups and actively supports new businesses & founders in all ways possible; he's an active angel investor having invested in several high-impact ventures. Outside of work, he enjoys playing with his son and cooking food for the family. Being an avid reader, he reads at least eight books a month. Ankit firmly believes education is the greatest leveler in anybody's life. He coaches the children of his house help and driver because he feels education is the greatest gift to impart.