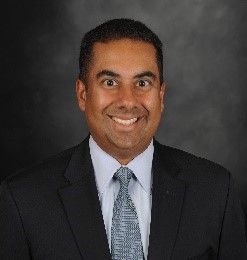 Arun Prasad
Global Insurance Consulting Leader
,
Deloitte
Arun has more than 25 years of experience delivering technology and strategy consulting services to the Insurance industry. Within Deloitte he has a number of leadership positions and current serves as Deloitte's Global Insurance Sector Consulting Marketplace leader. During his tenure at Deloitte, Arun has partnered with carriers, brokers, disruptive start ups looking to define and to execute strategic initiatives to accelerate growth and increase operational efficiency through the use of technology.
Arun has a strong technology background and recently led a multi-disciplinary project to launch a disruptive insurance start-up which utilizes a digital platform to engage with customers and prospects. His hands-on experience across banking, securities and insurance as well as other industries enable him to provide clients with insights from organizations across the maturity spectrum.
His other recent client work include developing the operating model for a global insurtech, post merger integration of two global P&C insurers, implementing a new core operating platform for a US P&C insurance carrier, development of a strategic enterprise architecture roadmap for the for a global insurance carrier including infrastructure, applications, data management and operational processes and developing an IT strategy for a global P&C insurer.
Some of his insurance clients include AEGON, AIG, American Family, AXA, Chubb, Ironshore, Guardian Life, Liberty Mutual, Lincoln Financial, MetLife, Northwestern Mutual, Principal Financial, QBE and State Auto Insurance. In addition he has served a number of global banking and securities clients across the Financial Services industry.
Prior to joining Deloitte, Arun co-founded and ran a successful Internet consulting services firm focused on developing leading edge digital solutions for public and private sector clients.