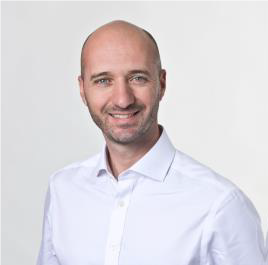 Cristiano Pizzocheri
Chief Strategy and Digital Officer
,
ERGO
United Kingdom
Cristiano has been working in Insurance and Technology for nearly 20 years during which time he has set up a Lloyd's Brokers, has been a senior consultant to the largest independent insurance broker in the world and founded the start-up Insenter in the year 2000, which was one of the very early concepts of InsurTech, aiming to bring digitalisation and e-trading to the industry.
Cristiano co-founded and has been the CEO of SafeShare, the first insurance provider for the Sharing Economy and On-Demand insurance and winner of the award "British Insurance Start-up of the Year". Applied to the fast-moving sharing economy market, the company has also been the first insurance business to launch a blockchain-based insurance solution and has been featured in over 50 publications worldwide including the Financial Times, The Telegraph, Insurance Insider, Intelligent Insurer and Insurance Quarterly.
Cristiano is regularly invited to speak at conferences on innovation in insurance particularly on Innovation and Digital.
He is currently based in Singapore and he is the Chief Strategy and Digital Officer at ERGO Insurance Singapore, a Munich RE company.
He holds a Masters in Economic Science from Switzerland and has worked in Italy, Switzerland, USA, UK and Singapore. He has dual nationality Italian and British and he is a Freeman of the City of London.