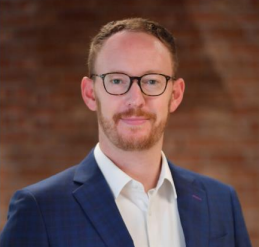 Edward Moncreiffe
Chief Executive Officer
,
HSBC Life (International) Limited
Edward Moncreiffe is the Chief Executive Officer of HSBC Insurance (Asia) Limited and HSBC Life (International) Limited, overseeing HSBC's largest, and market-leading, insurance businesses in Hong Kong and Macau since 2017. Outside of HSBC, Ed is the Chairman of the Board of Governors of the Matilda International Hospital and the Chairman of the City Mental Health Alliance Hong Kong.
He is also on the Board of the United Nations Environment Programme Finance Initiative (UNEP FI) Principles of Sustainable Insurance (PSI). Ed is also a member of the Economic Policy Committee and Financial & Treasury Services Committee of the Hong Kong General Chamber of Commerce.
He is a former Chairman of the Hong Kong Federation of Insurers (HKFI), and a former member of the General Committee of the Insurance Complaints Bureau (ICB). He holds a BA (Hons) from University of Durham, UK and a MBA (Hons) from University of Chicago Booth School, USA. Ed is also a Chartered Insurer of the Chartered Insurance Institute (CII) and sits on the Executive Council of the International Insurance Society (IIS)