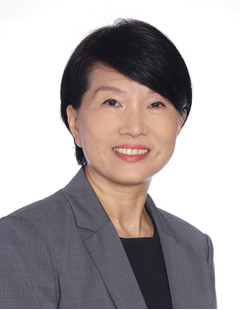 Hui Yun Boo
Chief Executive and Head of Asia & Middle East
,
Munich Re Singapore Syndicate Pte. Limited.
Hui Yun Boo is the Chief Executive and Head of Asia & Middle East for Munich Re Singapore Syndicate Pte. Limited.
An insurance professional with more than 25 years of work experience across various international insurance companies, Hui Yun has held diverse senior management roles managing multi-functions in the Asia Pacific region within company markets as well as on Lloyd's of London platform.
Hui Yun was Ironshore Insurance's Managing Director for Asia Pacific and Chief Executive for its Singapore Branch from 2015-2019. Prior to Ironshore, she held the position of regional CFO, Asia Pacific at Catlin Syndicate in Singapore from 2006-2014. She was Financial Controller at QBE Insurance International Limited from 2001-2006 and prior to this, Deputy General Manager for ING General Insurance International N.V from 1992-2001. Hui Yun started her career as an auditor with Ernst and Young and is a qualified chartered accountant and chartered insurer.