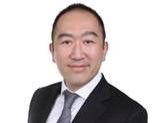 Marshall Lee
Managing Director, Head of Climate & Sustainability Strategy, Asia
,
Marsh
Marshall assumed the role of Asia Climate & Sustainability Strategy leader in 2022. The mandate of this role is to develop solutions to help clients navigate the risks stemming from climate change, nature and ESG initiatives.
Prior to this role, Marshall was the COO for Marsh Asia for the last six years. As the head of operations and technology, he worked closely with regional leaders to design and execute on Marsh Asia's target operating model, including creating the metrics and processes to improve efficiency and client experience, as well as running the IT agenda to build and maintain core business systems.
Marshall first joined Marsh in 2014 as Head of Strategy, Asia Pacific. As the head of strategy, he was responsible for developing Asia's regional strategy as well as cascading regional priorities down to specific countries, segments and products to ensure execution.
Before joining Marsh, Marshall was a director at Standard Chartered Bank's Group Strategy team. Marshall arrived in Asia in 2007 to join Marakon Associates - a strategy consulting outfit. He has an B.S in Electrical Engineering from Columbia Engineering School, and MBA from Columbia Business School.