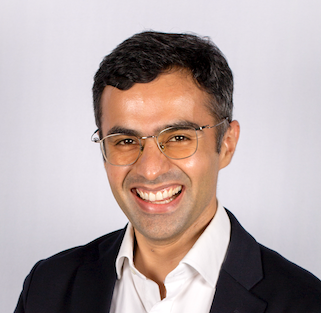 Mukul Tuli
Co-founder
,
RIA Insurance
Mukul has over 17 years of experience in Technology selling, Strategy Consulting and Business Development across Industries including Insurance, Telco, Consumer and Healthcare.
Currently, he is a co-founder of RIA Insurance, an Insurtech startup in India building technology solutions to solve process automation challenges in the Insurance Industry. The platform empowers the business user to automate their processes ranging from launching new products fasters, improving underwriting outcomes, managing claims and leveraging the health data to impact health outcomes.
In the past, Mukul has worked with McKinsey & Co in their India and SEA offices helping several large companies including Global Insurers digitally transform their business.
For almost 5 years after that, Mukul worked in senior roles across Asia Pacific in Strategic sales with two large global technology companies, Salesforce and Sprinklr. As part of his role at these two technology companies, he worked on the strategic selling of technology platforms to companies in the BFSI sector including some of the largest global Insurers to support their digital transformation in the Asia Pacific region.
Mukul has an MBA from Kellogg School of Management, where he received the Dean's Service Award and a B.Tech-M.Tech from the Indian Institute of Technology Kanpur where he was a Gold Medalist.