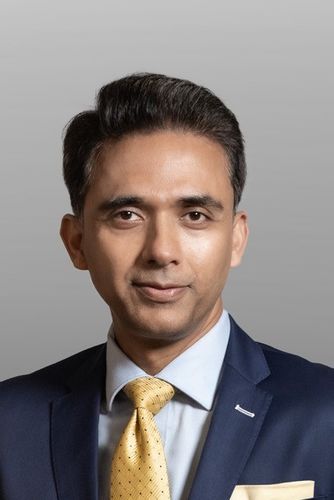 Rishi Srivastava
CEO - Group Agency Distribution
,
AIA
Rishi is responsible for the Group's Agency Distribution function, a key pillar of AIA's strategy to scale and strengthen its Unrivalled Distribution capabilities. A more than 20-year veteran of the finance and insurance industry, he is a strong advocate of helping millions of people live Healthier, Longer, Better Lives through Purpose-led service to the community.
Prior to joining the Group, Rishi led Tata AIA Life Insurance as the CEO and Managing Director, overseeing its transformation to India's top five private life insurer from 17th place through double-digit CAGR growth over a four-year period. Rishi's vision of sustainable growth through meaningful business practises was recognised by WRCINT who awarded him India's Most Trusted CEO in 2019.
Rishi's previous roles at Tata AIA include Chief of Proprietary Channels, Distribution Strategy, Product, Marketing and Corporate Communication. Before this, he was Marketing Director (Life & Health) at AXA Indonesia and General Manager and Head of Non-Resident Indian and Global Remittances at ICICI Bank. He also spent nine years at ICICI Prudential Life as Chief Agency Officer.
Rishi has a post-graduate qualification in marketing, having completed the Advanced Management Program from the Kellogg School of Management at Northwestern University in the United States. He also has a Master of Arts degree in Economics.