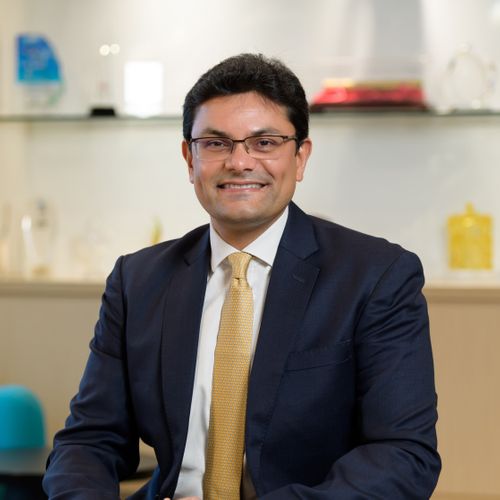 Ronak Shah
CEO - Singapore
,
QBE Asia
Ronak joined QBE in June 2017 and is the Chief Executive Officer for the Singapore business. Prior to taking on this role, he used to head the Financial, Professional and Casualty Lines business across Asia, Pacific Islands and Latin America.
Based in Singapore, Ronak has more than 20 years of insurance experience, having previously worked for three international insurance broking houses and a major insurance company as an underwriter in the United States and Singapore.
He has underwriting and broking experience across all classes of Financial, Professional and Liability lines as well as Transactional Liability solutions.
A strong believer in knowledge sharing, Ronak is also an active contributor of insurance related articles to various trade magazines, is a regular speaker at seminars and has conducted courses for various organizations across the region.
Ronak is currently the President of the General Insurance Association of Singapore (GIA) and heads their Management Committee. In this capacity, he sits on the Executive Council of the Institute of Banking and Finance Singapore (IBF), the Executive Board for East Asian Insurance Congress (EAIC), the ASEAN Insurance Council (AIC), the Financial Sector Tripartite Committee (FSTC) and the Board of Governors at the Singapore College of Insurance (SCI). He is also the Chairman of PLUS in Singapore.
Ronak holds a Bachelor of Science in Electrical and Computer Engineering and a Bachelor of Arts in Economics from the University of Rochester, USA.