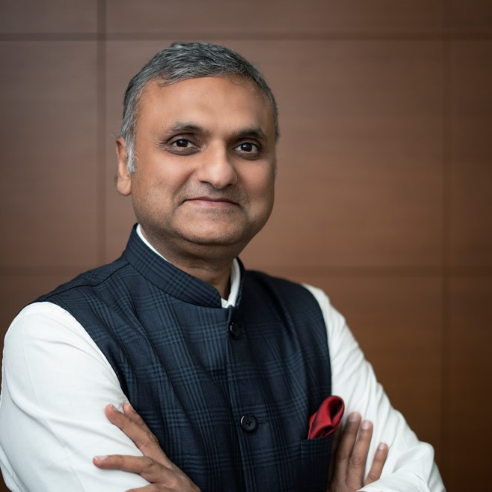 Sandeep Dadia
CEO & Principal Officer
,
Aditya Birla Insurance Brokers
Dr. Sandeep Dadia is the Chief Executive Officer and the Principal Officer of Aditya Birla Insurance Brokers Limited (ABIBL). He joined the company in 2011 and under his leadership the company has grown significantly on all key business parameters. He has strategically steered the company to being one of the top 5 insurance brokers in the country.
Prior to ABIBL, he was the Principal Officer at Enam Insurance Brokers Pvt. Ltd. He was the key person who led Enam Insurance Brokers Pvt. Ltd. to greater heights. He was the master-mind behind the first ever M&A in the Indian insurance broking industry between Enam and ABIBL. He has also worked with one of the most renowned TPAs (Third Party Administrator) - TTK Healthcare Services as Head, Business Development. Prior to joining TPA industry, he was a practicing doctor having a couple of clinics and a pathology laboratory
With his positive attitude and long-term vision, Sandeep has managed to strike partnerships and key alliances to enable growth across retail and commercial lines and identified Reinsurance as the new focus area. His strategic leadership has made the company a force to reckon with in corporate risk management.
His passion for automation, digitisation and technology has transformed ABIBL into an insure-tech force to reckon with in the industry
He has a total work experience of almost 20 years in the insurance industry
He is also on the Board of Directors of the Insurance Broker Association of India, Convener for Broking in Confederation of Indian Industry (CII) and part of the advisory committee to the Insurance Regulatory and Development Authority (IRDAI) for Cyber Insurance.
Sandeep is a medical doctor by qualification and holds a MBBS degree. After a successful medical practise for 10 years, he transitioned to become a corporate leader in 2003 and has embarked on a spiritual seeking path. He has penned down this journey through his book - 'A Soul Tie'. This book gives an intimate look into the inner workings of his mind as he learned to walk the spiritual path. Heart-warming and honest, 'A Soul Tie' is a story that is certain to find resonance with modern seekers.
He is a speaker in various forums such as BimTech, NIA (Pune), and many more. He is also a guest speaker in premier management institutes like IIM Kashipur, IIM Indore, NMIMS, to name a few. He firmly believes in the principals of Learn, Earn and Return, which drives him towards his goals.