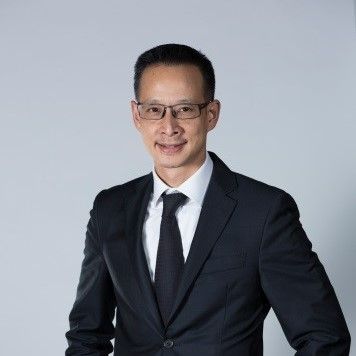 Sara Lamsam
CEO
,
Muang Thai Life Assurance Co
Sara Lamsam is Chief Executive Officer of Muang Thai Life Assurance Public Co., Ltd. (MTL). With over 29 years of experience, Mr. Lamsam has led MTL to become a leader of the Thai life insurance industry. Mr. Lamsam has taken the lead role to enhance the life insurance business with agile innovative ideas, disruptive thinking and has been actively involved in the enhancement of rules and regulations.
Mr. Lamsam is also a director of Fuchsia Venture Capital Co., Ltd., and has worked with the Office of Insurance Commission (OIC) to set a strategic roadmap to set new standards for a sustainable life insurance industry. He previously held the position of the president of the Thai Life Assurance Association, the position of the chairman of the Federation of Thai Insurance Organizations, and the position of managing director of Life Insurance Fund.
Mr. Lamsam has served in many business positions in the financial sector including being named the chairman of the Thai Financial Planners Association, advisor of the Society of Actuaries of Thailand, and advisor of the Board of Trade of Thailand. In addition, he is passionate about education because he also makes efforts to educate the public on the benefits of life insurance and financial literacy. Mr. Lamsam currently holds the position of advisor of the Association of Capital Market Academy and he has also served as an executive committee member of the Young Presidents' Organization in Thailand. Moreover, he enrolled academic programs such as the Advanced Management Program at Harvard Business School, and the Director Certification Program at the Thai Institute of Director Association.