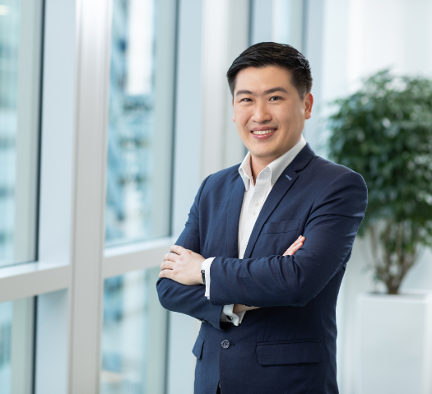 Tan Chuan How
Chief Agency Officer
,
Income
Tan Chuan How joined Income as Chief Agency Officer in September 2019. Since he joined, he has improved the fundamentals of the agency platform and introduced several new initiatives that have increased productivity, morale and efficiency.
Through the augmentation of data analytics, science and the art of customer engagement, the Agency force has improved their productivity, engagement and efficiency. Chuan How has also strengthened the infrastructure of Income Agency force with the curated support given to different segments, innovative tie-ups and collaborations, and personalized institutional support for marketing and social media.
Together with stakeholders, Chuan How has transformed the Agency force to be digitally proficient, with sales of new plans being 100% digital.
Prior to joining Income, Chuan How the Chief Executive officer at AIA Financial Advisers (AIA FA), a wholly-owned subsidiary of AIA Singapore. Prior to AIA FA, Chuan How spent 19 years in AIA Singapore where he started his career as an AIA Financial Services Consultant and held multiple roles including Head of Agency Recruitment & Career Development, Head of Investment-linked Product Business and Senior Director of Agencies, where he grew and developed AIA's tied agency distribution channel. He has also given lectures for the Certified Financial Planner (CFP) program and been a MoneySense speaker, an MAS initiative to increase financial literacy in Singapore.
Chuan How graduated with a Bachelor of Engineering (Mechanical) with honours from the National University of Singapore and obtained the Chartered Financial Consultant (ChFC) and Certified Financial Planner (CFP) qualifications.
Chuan How is an avid sports fan and does a variety of sports himself like soccer, cycling, baseketball, badminton, tennis, roller blading, ice-skating, among others.