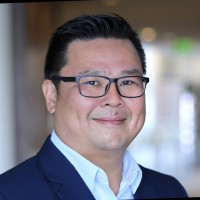 Yen Chin
Head of Singapore
,
Haven Technologies Asia
As Head of Sales, Yen is responsible for the sales and marketing roadmap of Haven Technologies to ensure continued success and successful growth for the business using a data-driven approach to build trusted relationships with new business partners.
Yen has extensive business development and consulting experience, having worked in North America, Europe and now Asia over the past two decades, localising solutions for industry-leading companies such as RMS and AIR Worldwide. His career began in the Telecoms/ISP industry, setting up operations in the UK and Bermuda, followed by operations in Asia for Catastrophe Modelling. Today, Yen provides strategic direction to help clients achieve their business goals by identifying applicable solutions that will see them through a tech-enabled transformation journey in the life insurance industry.
Yen holds a Bachelor's degree in Mechanical Engineering from Oxford Brookes University and when he is not thinking up solutions for clients, you will find him exploring Singapore on foot and playing golf.