Humanable CX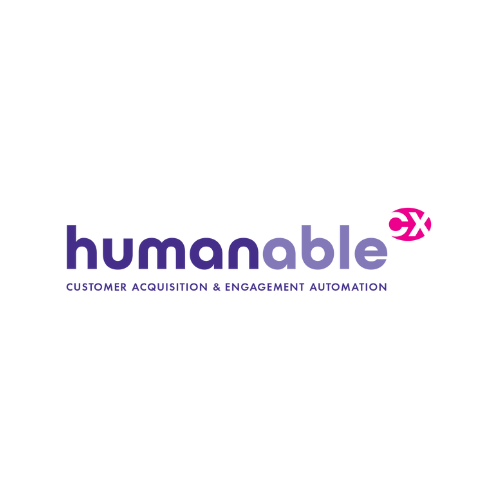 The HumanableCX Customer Experience Automation Platform brings a human touch to digital customer transactions, enabling customised, real-time interaction across the customer lifecycle - from Acquisition, to Engagement and Retention. Our hyper personalised technology automates digital interactions, empowering customers to seamlessly navigate and complete complex online applications and transactions.
With the advent of digital, neo self-serve only banks, insuretechs without any human guidance, the abandonment rate for online financial services purchases can be up to 84% (Gartner). Customers are now expected to manage more of their own accounts and services online, with complex processes or interfaces, that can lead to increased abandonment and churn in online financial services. Our "human-first" platform enables banks, insurers, and insurtech customers to experience frictionless sign up, onboarding and renewal journeys through our virtual video concierges. Our clients leverage real-time data to provide targeted, interactive digital customer journeys- automated and at scale.
Our platform automates online workflows, building, managing, and analyzing all customer interactions, creating multi-modal conversations, and delivering breakthrough customer experiences, whilst capturing engagement and CTA metrics. Our automated, conversational and visual automation combines the best of AI with real human engagement.
Our Customer Acquisition ,Engagement and Retention Solutions for financial services and fintech clients (banking, insurance, investment, cards, loans) include quotes, sign ups, onboarding, renewal, billing and claims journeys. With HumanableCX Acquire a 'video concierge' can guide a customer through an enquiry, application or join process…all the way to fulfillment. HumanableCX Engage builds customer loyalty through highly effective, interactive video engagement solution, starting with new customer on-boarding videos, which reduce call centre traffic. HumanableCX Retain reduces churn and helps customers to renew policies, accounts and contracts.
Our solutions demonstrably increase sales, whilst reducing customer churn, customer acquisition costs, and call centre traffic.